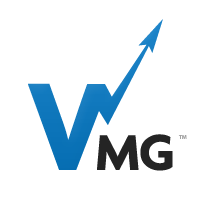 VMG provides structured training and enablement programs that help companies grow sales, improve services and partner performance, and increase customer adoption and satisfaction. VMG came to Metaversant when one of their clients, Spigit, a leading provider of innovation and insight software, needed a collaborative content management platform to provide their customers with content, interactive media, and training resources.
Here's what Paul Pluschkell, Spigit's CEO, said about Spigit's new customer learning website, called "JUICE": "Through JUICE, our customers now have the ability to gain and share knowledge with hundreds of other like-minded individuals who are creating, deploying, or managing idea management communities." Spigit's press release on the site's go-live goes on to say,
In addition to being a searchable knowledgebase for innovation, JUICE also allows users to effectively manage client-specific projects via process and implementation checklists, progress reporting, and training plans. JUICE also features an interactive discussion forum which allows users to collaborate on the subjects of site design, deployment and community management. The site also includes multi-media capabilities for capturing video, images, text and other web-based content for more effective learning.
Behind the scenes, JUICE runs on top of an Alfresco repository with a heavily customized Alfresco Share as the front-end. When asked why Alfresco made sense to use as the core for their learning website solution, VMG's CEO, John Hathaway, says, "We really liked what we saw in Alfresco Share and the underlying Alfresco repository seemed really flexible. What we lacked was the Alfresco expertise to execute against tight timelines. That's when we called Metaversant."
VMG engaged with Metaversant to architect and implement the solution. Metaversant put a plan in place and then brought Tribloom, another Alfresco Gold partner, to execute against the plan as a joint team. "Between Spigit, VMG, Metaversant, and Tribloom, we had team members in four or five time zones, but we're all used to working like that," says Jeff Potts, Metaversant CEO. "Starting with Alfresco Share and customizing it to the extent that we did isn't always the right approach for all of our clients, but in this case, it worked great. We were able to get a significant amount of functionality in place very, very quickly."
Contact us to get started on your Alfresco Share customization.