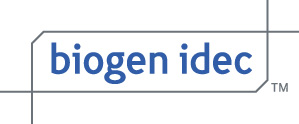 Biogen Idec uses cutting edge science to discover, develop, manufacture and market biological products for the treatment of serious diseases with a focus on neurological disorders. Biogen produces therapies for multiple sclerosis such as AVONEX® and TYSABRI®. They are the world's oldest independent biotechnology company and a Fortune 500 company with more than $4 billion in revenues.
Biogen Idec, like many pharmaceutical companies, is a long-time user of Documentum. When EMC announced the end-of-life for their Web Content Management (WCM) product, Web Publisher, Biogen started to look at options. That's when they came across Alfresco. "We like that Alfresco is Java-based and that we can build content-centric solutions on top of it using any front-end. In our case, we're a Spring MVC and Apache Tiles shop, which happens to work great with Alfresco's new WCM offering, Web Quick Start," said Jamie Manning, Biogen's Web Center of Excellence (CoE) Manager.
Biogen first engaged with Metaversant to provide the Web Center of Excellence team with an Alfresco Deep Dive. The week-long workshop was part intensive Alfresco training and part working session as the joint Biogen and Metaversant team worked to align Biogen's web content management requirements with Alfresco's capabilities. "Alfresco is a complex platform. We needed someone like Metaversant to come in, get us acclimated, and then point us in the right direction," said Jagan Bala, Web CoE Team Lead, "Metaversant is able to impart wisdom based on years of doing this for clients–you can't get that by reading wikis."
After giving the Biogen team some time to digest and apply what they learned during the workshop, Metaversant returned to implement a Proof-of-Concept (PoC) based on Alfresco's recently-released Web Content Management offering, Web Quick Start. The PoC showed how Biogen's content managers can put research documents, product data sheets, and other resources into the Alfresco repository using the Alfresco Share web-based user interface, and then make those available to Spring/Tiles based applications running on the front-end.
Contact us to schedule a workshop to train and plan for your next content management project.