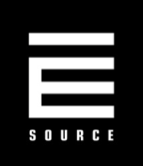 E Source provides independent research, advisory, and information services to utilities, major energy users, and other key players in the retail energy marketplace. Metaversant provides E Source with enhancements to the Alfresco platform that keep E Source's knowledge workers productive. For example, recently, Metaversant implemented custom functionality that helps E Source identify and manage duplicate files stored in the Alfresco repository. "Working with Metaversant has been refreshing–it feels like a real partnership," says Gary Sunshine, Vice President of Shared Services. "Honestly, we've had some challenges with our Alfresco infrastructure. Metaversant's deep Alfresco expertise means we are able to quickly address issues and provide an inquiry management solution that makes our end-users happy."
Metaversant's relationship with E Source is a great example of a practical, start-small-and-build approach to a document management rollout, proving that these projects don't have to be "big bang" to be successful. Rather than one huge project, E Source turns to Metaversant regularly for multiple, smaller Alfresco and Alfresco Share customization projects. This approach lets E Source manage budget and risk while showing steady progress and continued improvement to their Alfresco infrastructure over time.
Contact us so we can formulate a pragmatic approach to your content management project like we did for E Source.