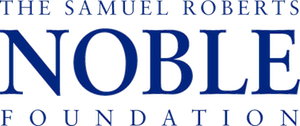 The Samuel Roberts Noble Foundation was established in 1945 as a non-profit aimed at providing assistance to farmers and ranchers and to conduct agricultural scientific research. Since then it has spent $1 billion for charitable purposes.
Scientific research, by its very nature, is collaborative. It involves lots of files of varying types and sizes across many different use cases. Noble implemented Alfresco to help capture, organize, and share their file-based data.
As the use of Alfresco expanded and the demand for additional functionality grew, Noble asked Metaversant for help running and maintaining their Alfresco One cluster and developing customizations necessary to implement missing features and functionality.
Metaversant works hand-in-hand with Noble's infrastructure teams. We are an extension of those teams, doing whatever it takes to meet the growing demand and expanding use cases. When there is a problem, we work with Alfresco support to troubleshoot, re-create, and resolve the issue. When customers have a new requirement, we brainstorm potential solutions with the rest of the Noble team, then we devise and execute a plan.
Here's an example. When users were having trouble uploading very large (multi-gigabyte) files to Alfresco, we tried various configuration tweaks we had used before, those didn't work with these massive files. So we developed a resume-able upload feature. Now when an upload times out in Alfresco Share it can pick up right where it left off.
Do you need an ECM team that understands both the business and technical aspects of content management? Contact us so we can partner with you and your stakeholders to help you get a grasp on your file-based content.